A few weeks ago, I received an email from a man named Marty Smith, who lives just a half-hour drive away from me, but whom I'd never met. Marty is my fourth cousin, descended from Ben Schuster–Julia Staab's brother, who came to Santa Fe shortly after Julia did, and lived with the family, working as a "drummer," or traveling salesman, for the family dry-goods business. In the late 1870s, Ben left Santa Fe and moved to El Paso, where he set up his own merchant firm with his (and Julia's) brother Bernard. Ben married a German-Jewish woman there, and raised a family, of which there are many descendants.
Marty Smith, however, is not descended from that family, but from an illegitimate daughter that Ben fathered in Santa Fe shortly before moving to El Paso (in the book, I mention Ben's daughter and discuss the effect this revelation may have had on Julia and her husband Abraham, and the scandal it may have created).
After Marty and I made contact and he told me that he was descended from Ben Schuster, I mentioned that Ben had an out-of-wedlock child in Santa Fe along with his family in El Paso, assuming that he was one of his El Paso descendants. Here was Marty's response.
Morning Hannah….so we are the illegitimate Schuster family…..you know doing my research I alway had it in the back of my head that we were…..Benjamin had my Great Grandma Josephita Schuster (picture attached)……her mother was Damasia Chavez…..I know that she never worked a day in her life and alway wondered where she got her money to live on….she had 4 daughters and 1 son who was killed in WW II…..I have Josephita's death certificate that has Benjamin as the father.
It's not clear how often Benjamin and Josephita saw each other, though I had heard from one of his El Paso descendants that Benjamin had wanted to t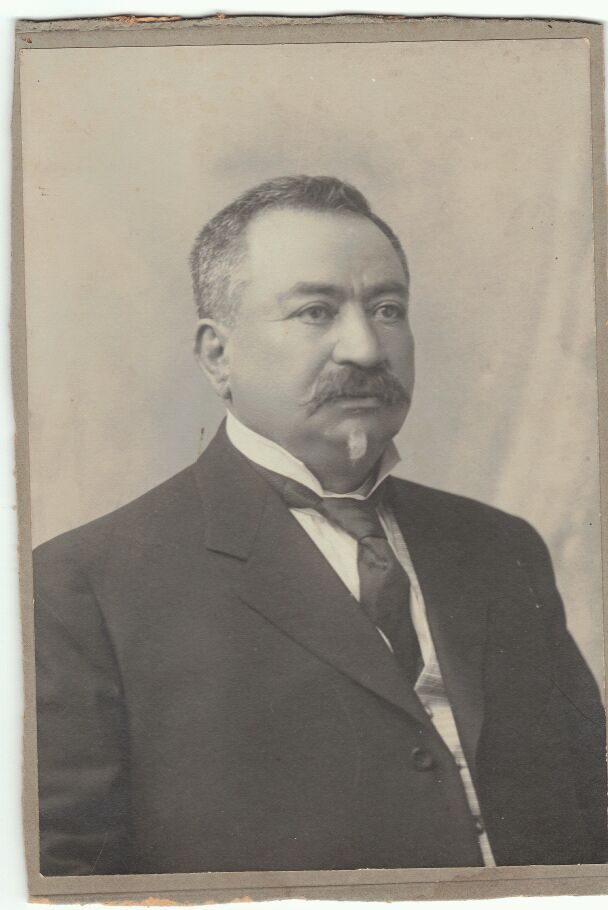 ake her to Germany with him. Marty had heard this too.
I do know that Benjamin tried to steal Josephita and was caught on the train with her….Benjamin was going to take her back to Germany according to my aunt who lived with Josephita and is now in her 90's….she told me that Josephita played at La Posada with her aunt and had only nice things to say about Julia.
Mary also told me that Josephita was a "very mean woman." Though Josephita was raised alone by her Hispanic mother, there did seem to be some Jewish tradition in the family. Marty mentioned two recipes handed down from his "Great Grandma Schuster": "Fruit cake and Haroset Balls…..usually made around Passover…I use to help my grandma make them….grinding the dates, figs, raises and nuts by hand…..I use to ask her how she knew how to make them and that they were really good…..she said that her mother taught her."