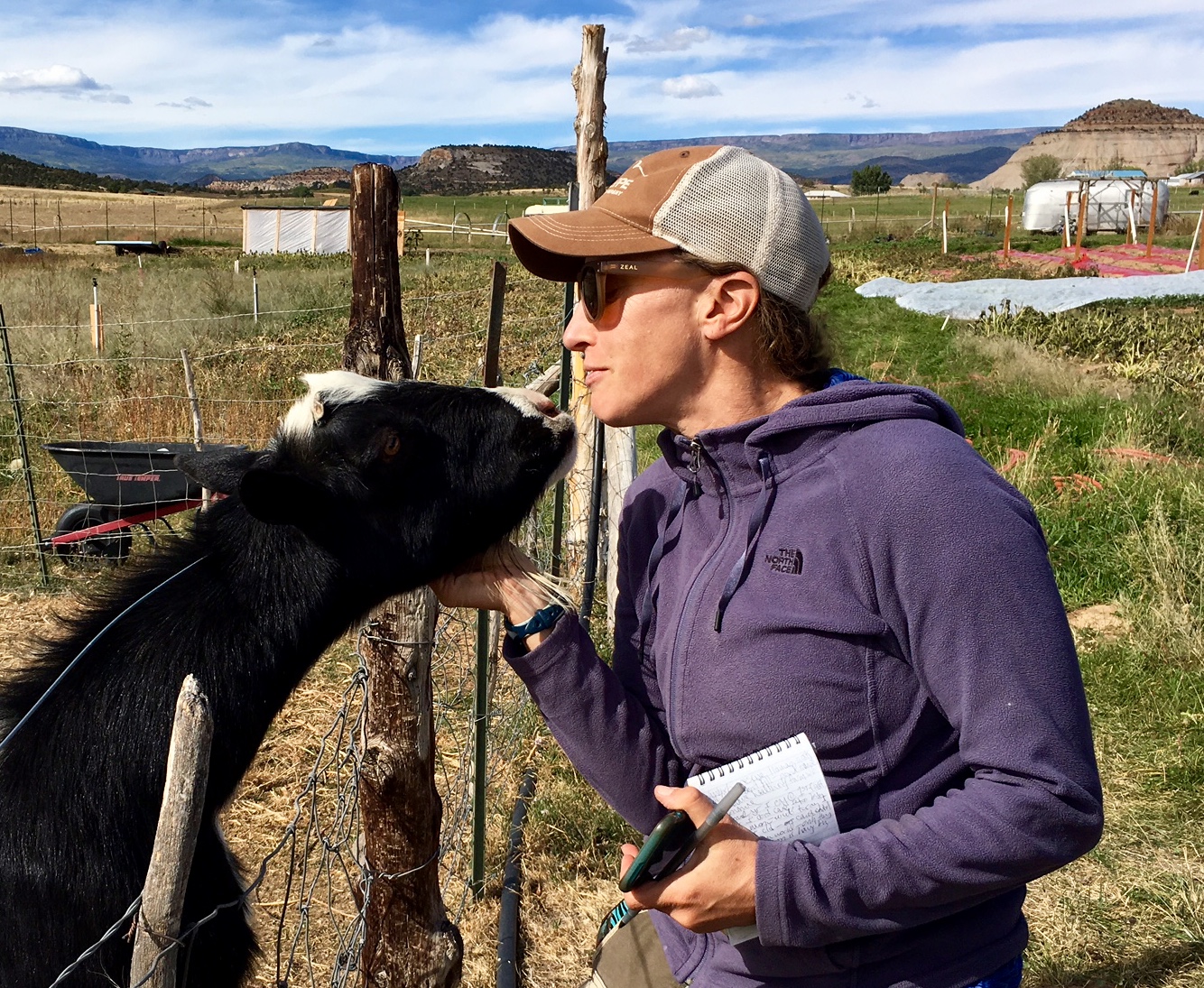 Hannah Nordhaus is a journalist and award-winning author of The Beekeeper's Lament (HarperCollins, 2011) and American Ghost (HarperCollins, 2015), both national bestsellers. She writes about history, science and the natural world for National Geographic, Scientific American and many other publications.
Her most recent book, American Ghost, untangles the life and legend of Hannah's great-great-grandmother. Julia Staab traveled the Santa Fe Trail to New Mexico in 1866 as a mail-order German-Jewish bride; her phantom is reputed to haunt her former home in Santa Fe. In American Ghost, Hannah traces the Staab family through 300 years of Germany history and American immigrant experience, unearthing family diaries, photographs, newspaper clippings and memories and exploring how lives become legends, and what those legends tell us about who we are. "American Ghost is itself a haunting story about the long reach of the past," said NPR's Fresh Air. American Ghost was winner of the WILLA Literary Awards, the Seven Sisters Book Awards, NM-AZ Book Awards Finalist and was named a Denver Post and Entertainment Weekly Best Books of 2015.
Hannah's first book, The Beekeeper's Lament, is a non-fiction portrait of a fourth-generation beekeeper struggling to keep his bees alive in the middle of a strange and sobering honey bee die-off. Said the Boston Globe: "The Beekeeper's Lament is at once science lesson, sociological study, and breezy read…. A book about bees could easily descend into academe, but the author settles for nothing less than literature."
The Beekeeper's Lament was a PEN Center USA Book Awards finalist, a Colorado Book Awards finalist, and a National Federation of Press Women Book Award winner. In 2011, the literary magazine The Millions featured this interview with Hannah about the art and craft of writing book-length narrative nonfiction, calling it a "veritable how-to for writing a book of journalistic non-fiction."
Hannah's nonfiction writing has appeared in National Geographic, Wired, Smithsonian, Scientific American, the Wall St. Journal, Financial Times, Outside, Times Literary Supplement (TLS), and many other publications, covering such subjects as contested public lands in the American West, litigious prostitutes in Montana, snorkeling salmon-counters in Idaho, besieged beekeepers in California, intrepid nuns on the American frontier, wildlife crime investigators in Oregon, and dog-poop mappers in Colorado. From 2007 to 2009, she was outdoors columnist for the Denver Rocky Mountain News.
Hannah grew up in Washington D.C., six blocks from the U.S. Capitol. She received degrees in history and American Studies from Yale University and the University of Colorado. She lives in Boulder, Colorado with her husband and two children.